For years, Binh has dreamed of having a place of her own.
After her legs were paralysed in a serious motorbike accident, Binh's husband left her, taking their older daughter with him. Binh, pregnant at the time, was devastated, but would begin rebuilding her life. After giving birth to her daughter Giao, she moved in with her parents in Quang Nam province in central Vietnam.
In late 2019, she was overjoyed to learn that she would partner with Habitat for Humanity Vietnam to design and build a home that would be accessible and have enough space for her and Giao to live independently. Binh began working with the province's Association for People with Disabilities on a house design suitable for her needs.
So in early spring 2020, Binh's heart sank when Vietnam issued a nationwide stay-at-home order to curb the spread of COVID-19. Though she recognized that the pandemic-related restrictions were necessary, Binh also knew it would halt construction and delay her much-anticipated move-in date.
"I was very sad," Binh says. "We already prepared everything. I even set up the schedule with the masons." But she kept hope and remained grateful for her supportive community, which had been critical in helping her overcome tough setbacks before. Her spirits lifted when construction resumed on her new home a few months later.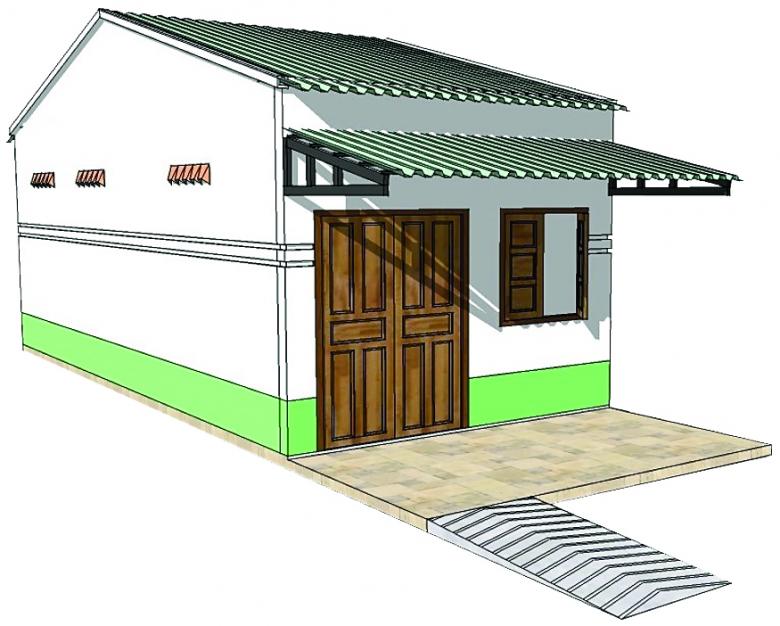 The house includes a gently sloping concrete ramp up to double doors in front, wide doorways throughout, and horizontal grab bars in the bedroom and bathroom to accommodate Binh's wheelchair.
Now that the mother and daughter have moved in, their quality of life has greatly improved. Binh is relieved that she's now able to care for herself and can rely less on her elderly mother for help.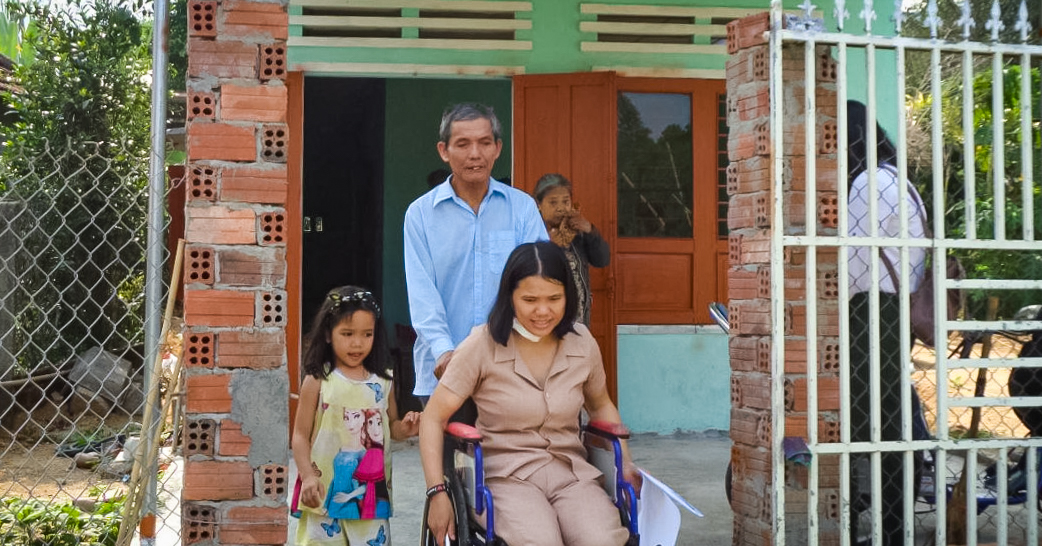 Giao, who loves to go out and meet with friends now also wants to spend time at home where she has her own space to study and play.
"My daughter is absolutely thrilled about the new house. We've been sharing so much laughter and warm moments there," says Binh. 
In Vietnam, Habitat for Humanity is piloting new projects to provide inclusive housing solutions and support services to people with disabilities in low-income areas.​