About Habitat Housing Series 
The Habitat Housing Series brings people together to raise awareness of housing issues in Hong Kong and explore inclusive and innovative solutions. You will hear from local and international expert speakers, grassroots organisations and members of the community with lived experiences. Join these interactive discussions and learn how we can build homes, communities and hope together.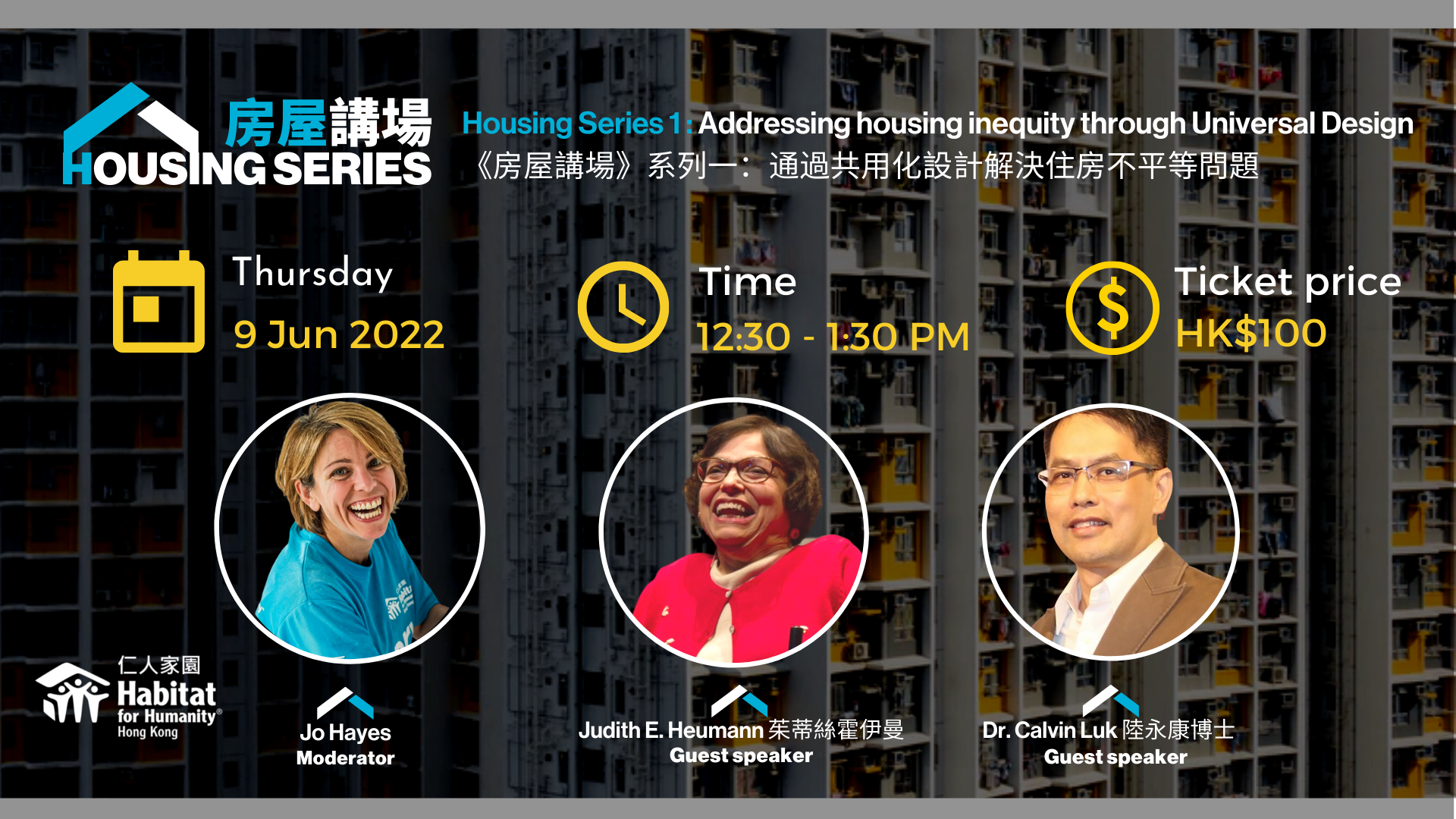 Housing Series 1 :
Addressing housing inequity through Universal Design
We are excited to launch the Habitat Housing Series! This first event builds on our conversation at last year's Housing Forum about the intersection of housing and inclusion. We will be joined by two amazing speakers who will share their experience and expertise on the topic of Universal Design* and how we can take action to address systemic inequities in Hong Kong through barrier-free environments. Reserve your tickets now for what promises to be a very inspiring discussion!