Hong Kong has been declared the world's most expensive property market for the 12th consecutive year, according to the 2022 Demographia International Housing Affordability report. More than 1.65 million people are living below the poverty line, and affordable housing is the city's most urgent problem. Scarce land supply and current residential building development are unable to meet the high demand for market affordable housing. The average waiting time for public housing has increased to an all-time high of six years and the city's present solution of increasing housing supply through Transitional Housing is challenged by remote locations with poor public transportation and inadequate provisions of community spaces and social services.

Housing in Place: Quality Living for Sustainable Hong Kong (HiP) was conceived by Dr. Juan Du, Honorary Professor at the University of Hong Kong's Faculty of Architecture, to research and design alternative housing solutions and community spaces located in urban centres and neighbourhoods served best by public transportation and civic institutions. The project examines how the thousands of underutilised buildings that are temporarily vacant or awaiting lengthy redevelopment processes could be used to generate quality housing spaces in accessible locations, improve existing housing stocks, and provide crucial community spaces in areas with the highest concentration of population in need of social services. Partnering with Habitat for Humanity Hong Kong (Habitat), HKU's Urban Ecologies Design Lab (UEDL) has transformed four floors of a vacant building in Jordan to provide quality spaces for emergency housing and community facilities.The HiP Emergency Shelter and Community Space will enable local NGOs to serve thousands of residents each month through meal distribution, legal consulting, and home improvement training.
"There is an urgent need for innovative solutions to Hong Kong's housing crisis beyond building on rural or reclaimed land," says Prof. Juan Du, Director of HKU's Urban Ecologies Design Lab. "We are proposing an alternative architectural and urban design model that could be used as a reference for the future conversion of vacant buildings in the city. By upgrading dilapidated structures, removing toxic materials, improving natural ventilation to reduce electricity usage, and inserting high-quality new components that could be relocated and reused at future sites, the project aims to be environmentally, economically, and socially responsible."
The HiP Emergency Shelter and Community Space is a part of a multi-year social impact project, Housing in Place: Quality Living for Sustainable Hong Kong, which is one of two social impact projects at the University of Hong Kong funded by the Bank of China (Hong Kong). Housing in Place's next phase is a Home Improvement series and an online education platform that aims to disseminate knowledge and improve the quality of living for residents in subdivided units (SDUs) and other substandard forms of housing. The project's action period is December 2020 to November 2023.
"The Housing in Place project provides a blueprint for the housing of tomorrow and we are excited to be working with the UEDL team on such a ground-breaking, evidence-based initiative," says Jo Hayes, CEO at Habitat for Humanity Hong Kong. "This is a multi-layered, community-centred project and for this phase of the project we are grateful to Chinachem Group for the space and to our NGO partners, who will be using the space to provide temporary shelter and critical services to people in need."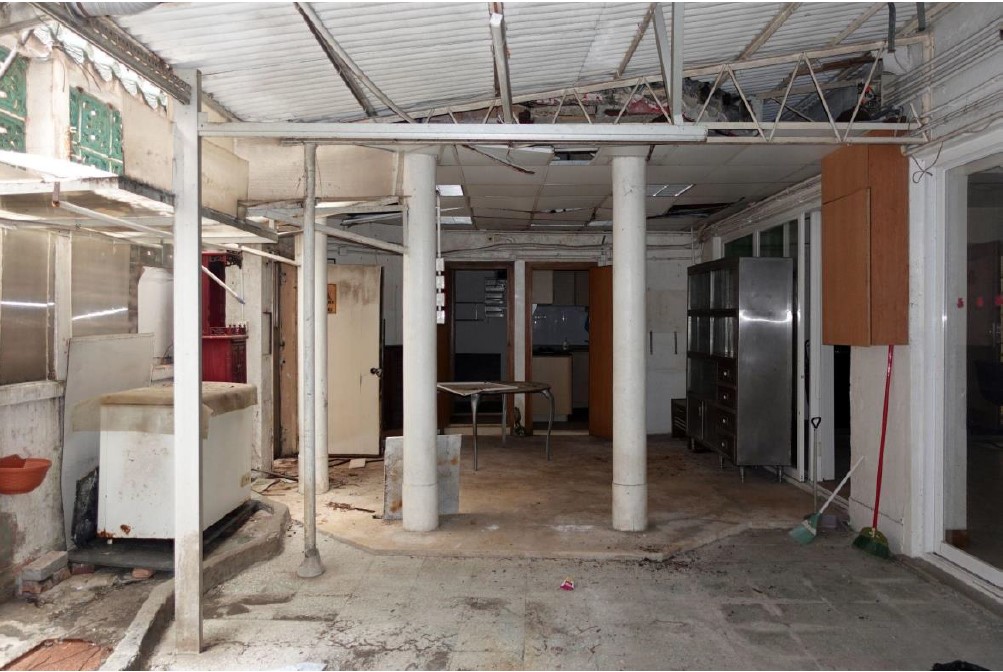 Before renovation
Dilapidated structures and materials accumulated through 60 years, which severely reduced qualities of the original building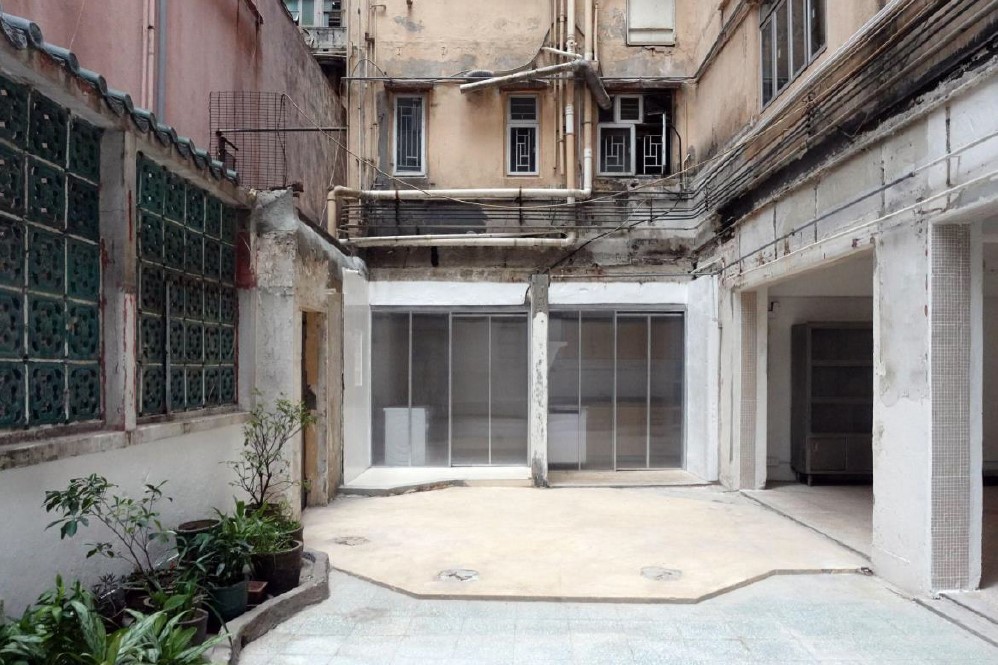 After renovation
Shared Community Kitchen and Laundry; Removal of dilapidated structures and inerting new elements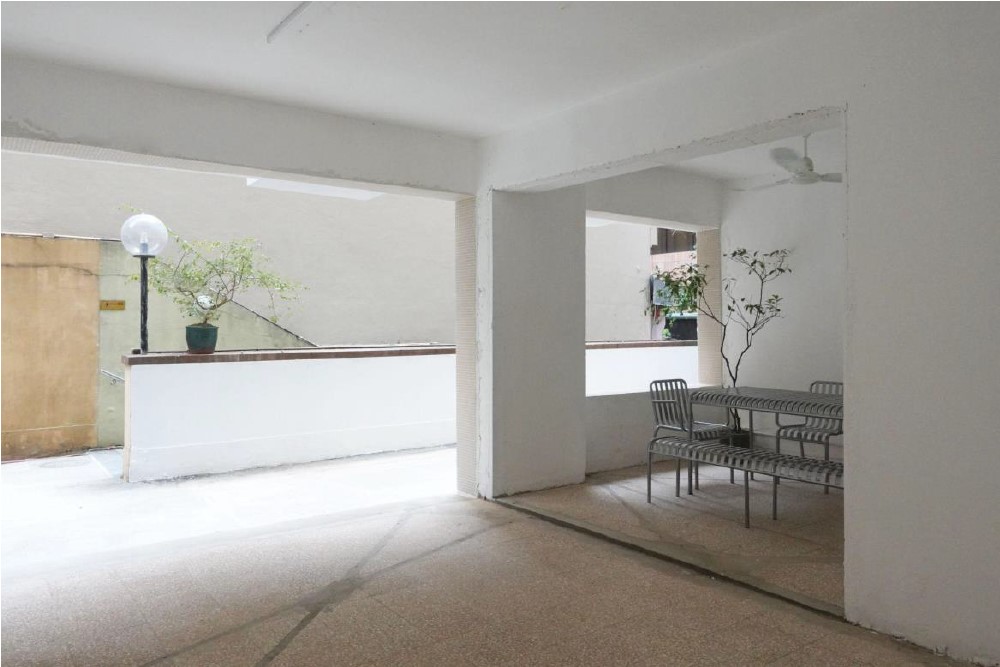 After renovation
Flexible and interconnected under-cover and outdoor social spaces with natural light and air flow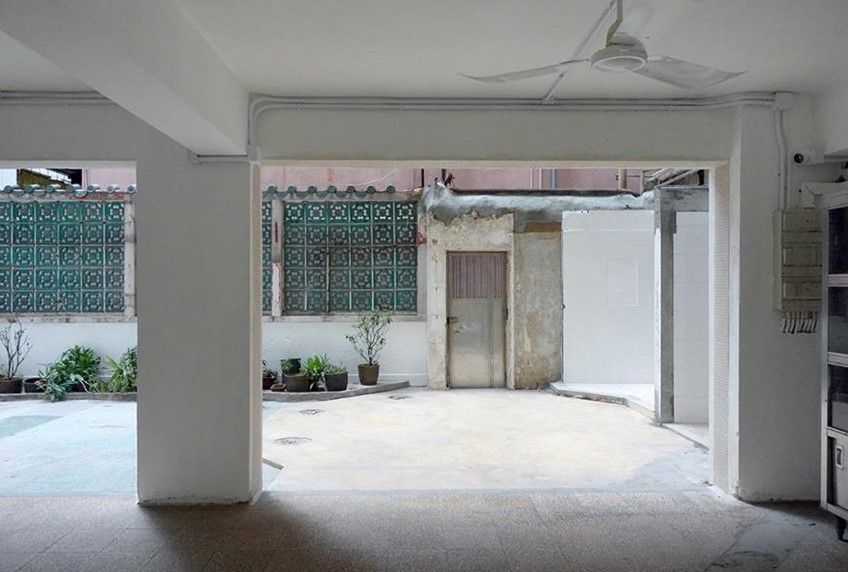 After renovation
Naturally ventilated gathering and function spaces open to Community Garden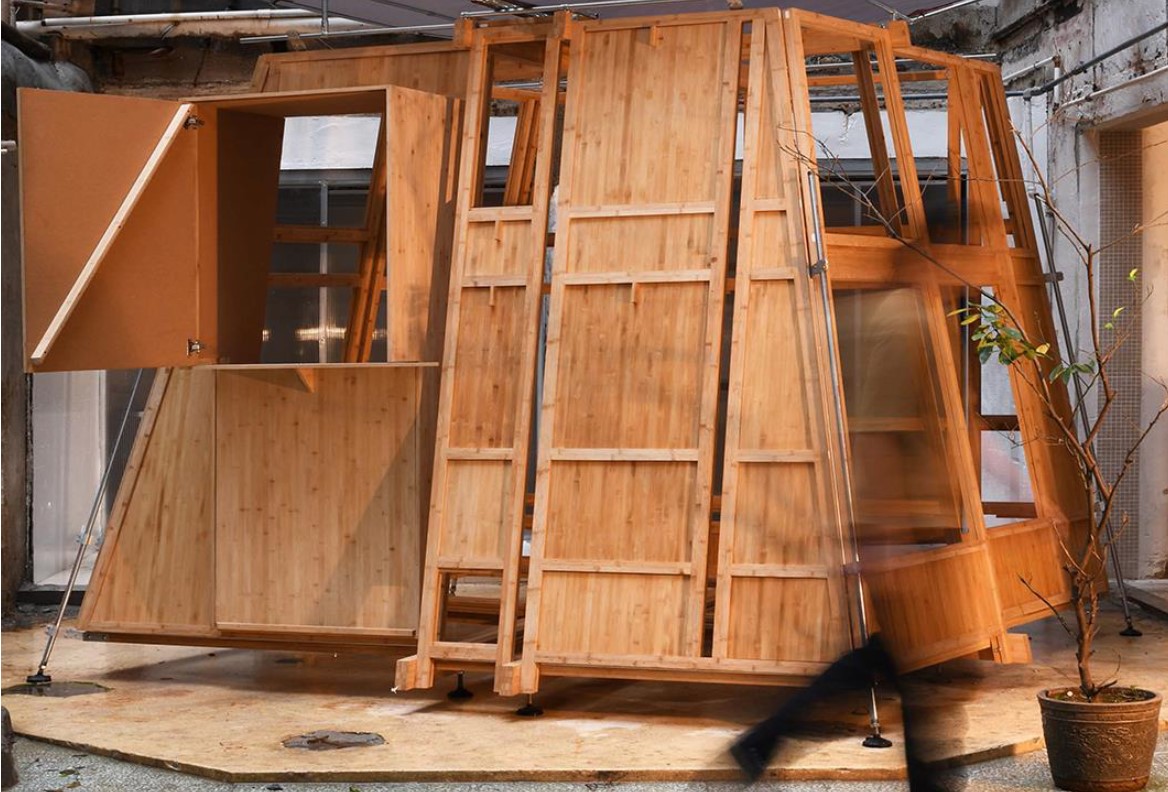 After renovation
Reusable, movable, and modular housing room units through digital fabrication using sustainable engineered bamboo materials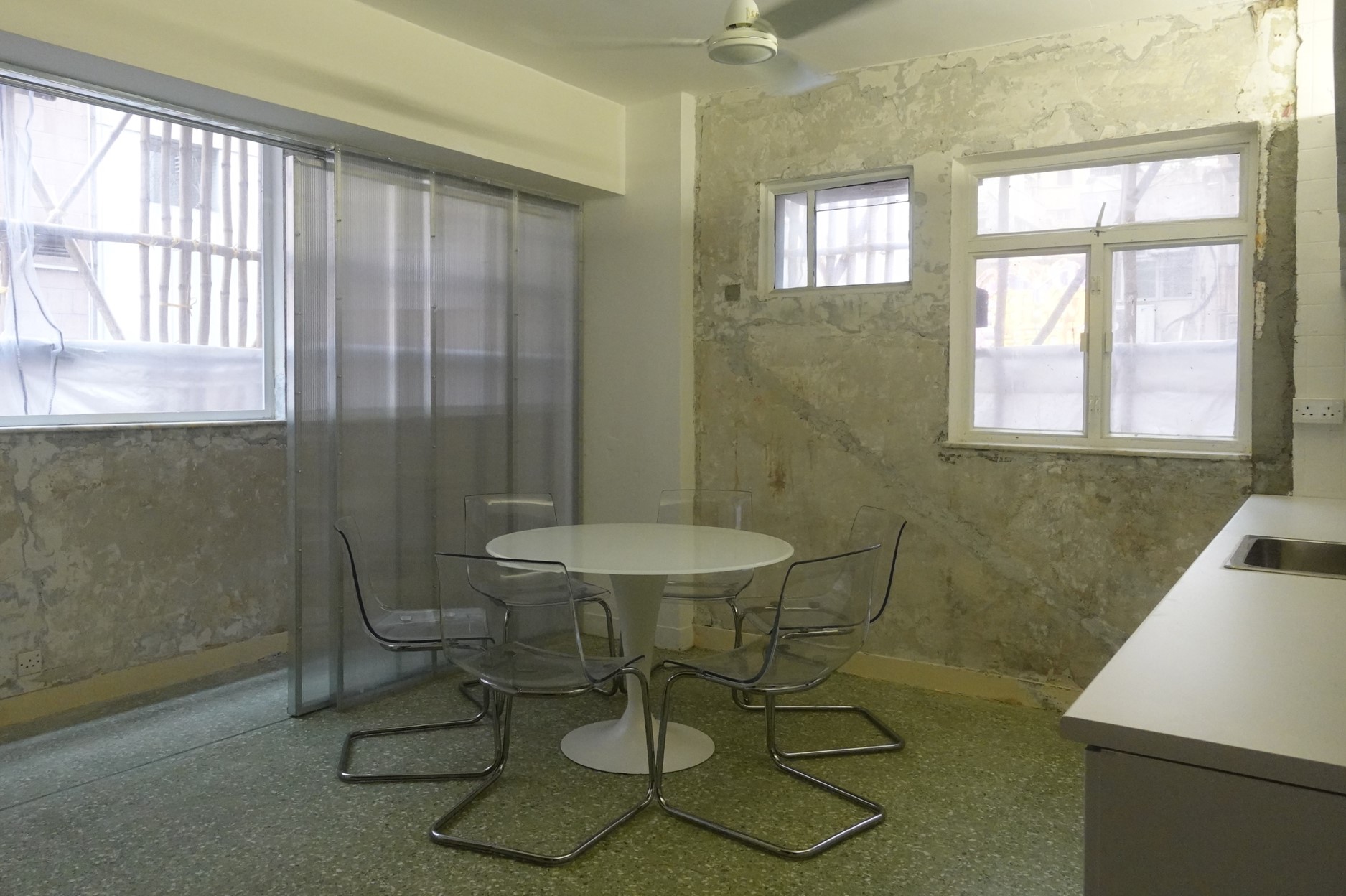 After renovation
Shared kitchen facilities, dinning, and open balcony area at co-living housing floors
About Urban Ecologies Design Lab (UEDL)
The Urban Ecologies Design Lab (UEDL) at the University of Hong Kong aims to explore socially and environmentally responsible design strategies for the contemporary city. Its mandate is to explore design in parallel with research in social science, arts and humanities and architectural history and theory. Through research and design projects, UEDL regularly collaborates with various stakeholders within the urbanisation process of Hong Kong and Shenzhen, including governmental
institutions, community organisations, NGOs, and individual residents. UEDL has successfully collaborated with multiple local NGOs to conduct a series of social and community design projects ranging from Home Improvements for SDU residents to Cost-Sharing Flats for low-income families and 'Friendship Homes' for the working homeless. These projects also provided research, experiential learning, and community service experiences for hundreds of HKU students and faculty members.
About Habitat for Humanity Hong Kong
Driven by the vision that everyone deserves a decent place to live, Habitat for Humanity began in 1976 as a grassroots effort. The housing organisation has since grown to become a leading global non-profit working in more than 70 countries. Habitat works locally in Hong Kong and across the Asia and Pacific region to help families achieve the strength, stability and self-reliance they need to build better lives for themselves. Financial assistance and volunteers from Hong Kong have contributed to Habitat supporting more than 39 million people globally. Through shelter, we empower. Habitat for Humanity has been operating in Hong Kong since 2004, providing repairs,
renovation, de-cluttering and deep cleaning services to low-income families, the elderly and people with disabilities living in substandard housing.
For any media queries, please contact:
Urban Ecologies Design Lab, HKU
Natasza Minasiewicz
Project Architect & Manager
Email: nataszam@hku.hk
Tel: +852 6902 3525
Habitat for Humanity Hong Kong
Tiffany Chan
Assistant Manager, Marketing & Public Engagement
Email: tiffany.chan@habitat.org.hk
Tel: +852 9032 9108