She was one of the 13 volunteers from Hilti Asia who joined one of our Project Home Works programme. The volunteers helped to renovate two homes, one for Grandma Chan and one for Grandpa Choi. Even though it was a very hot day, all the volunteers were eager and excited to start renovation right away.  
Grandma Chan lives in the first home and has had arthritis for a few years now. She could not move around much and has to lay down on her bed once a while to ease the pain. She was thrilled to see so many passionate volunteers coming together to help her renovate her ceilings, especially the kitchen, because it has affected her cooking and eating.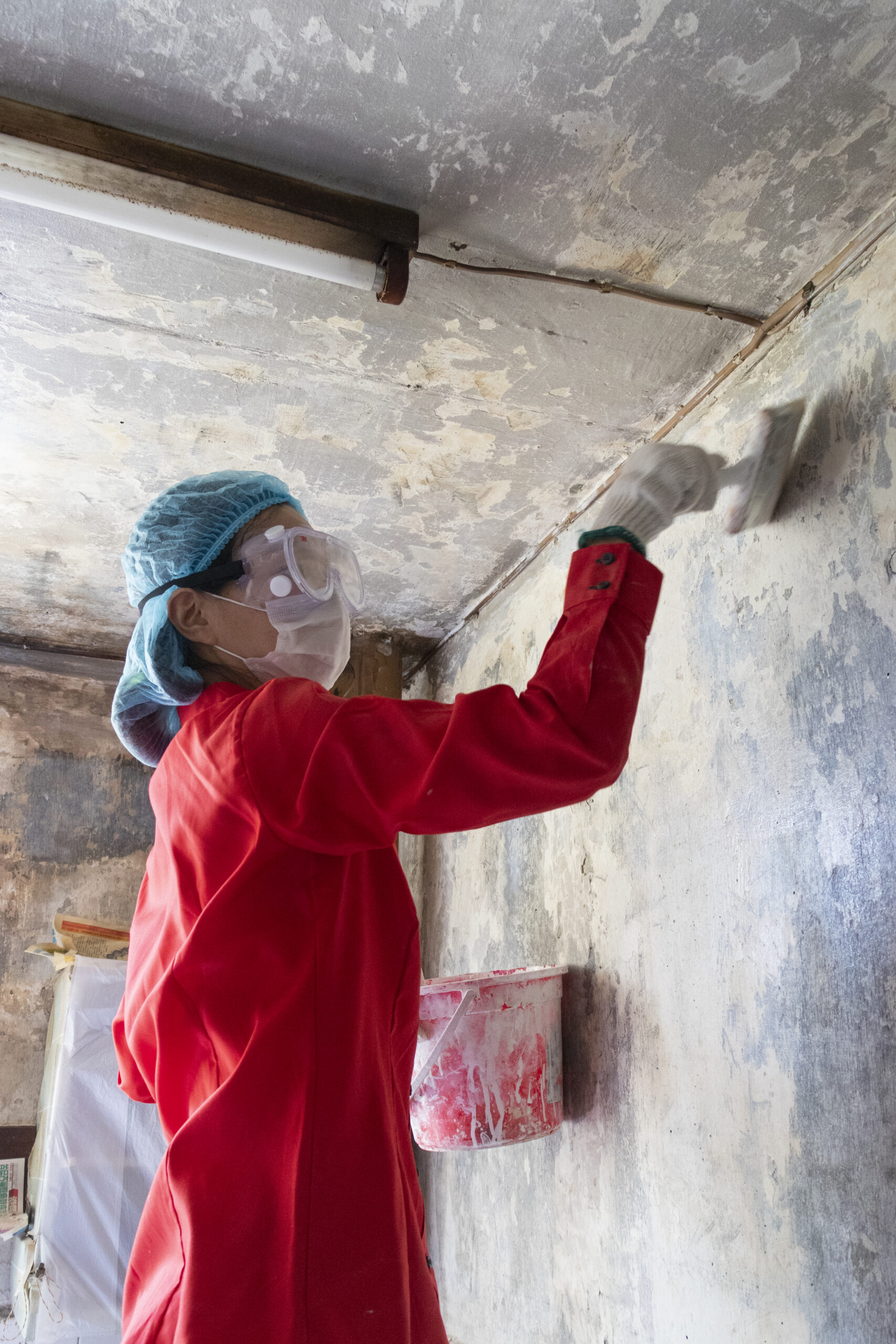 One of the volunteers, Jiwon Hwang, who renovated Grandma Chan's home, shared her experience, "It was a lot harder than expected. When I volunteered, I thought it was just a simple experience, but it was a real experience as a whole. I could not imagine finishing all the work I had to finish today, but I felt very satisfied with our work today and I am happy and glad that Grandma Chan is happy with it as well!"  
Even though she felt very tired at the end of the day, she volunteered to go and visit Grandpa Choi's home to see if the other group needed extra help! We are so happy to see that she enjoyed her volunteer experience. Thank you Jiwon for sharing her experience with us and a massive thank you to Hilti Asia's amazing volunteers for their hard work.