Oi Man Estate is the first generation of public housing in Hong Kong, and people started living here in 1974. After 40 years, many units have deteriorated severely with spalling concrete from the ceiling. Since 2016, we have partnered with Oi Man Neighborhood Elderly Centre to provide renovation services to the elderly and low-income families in need. In August 2019, we repaired Grandpa Tong's home to provide a comfortable living environment for him in the new year.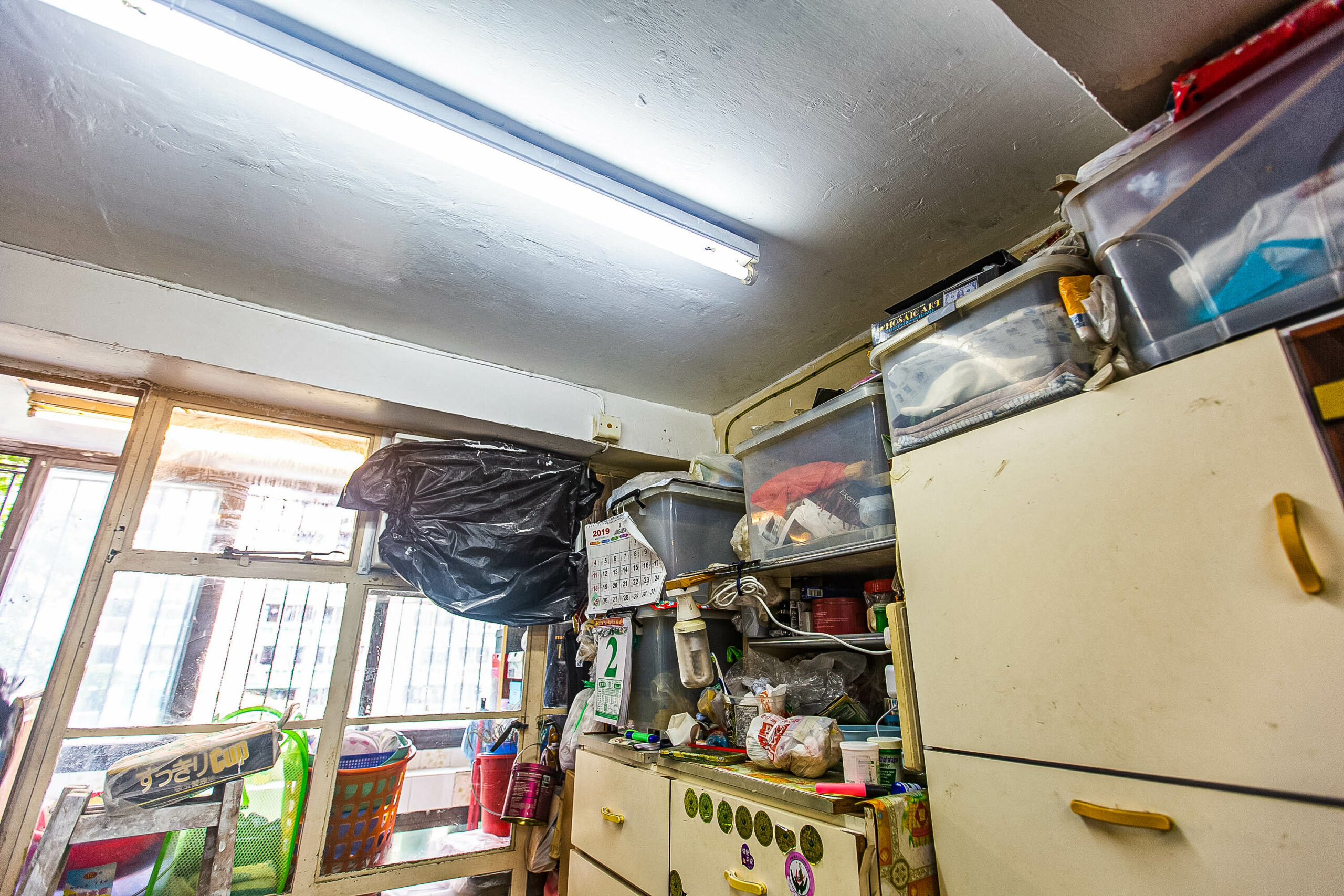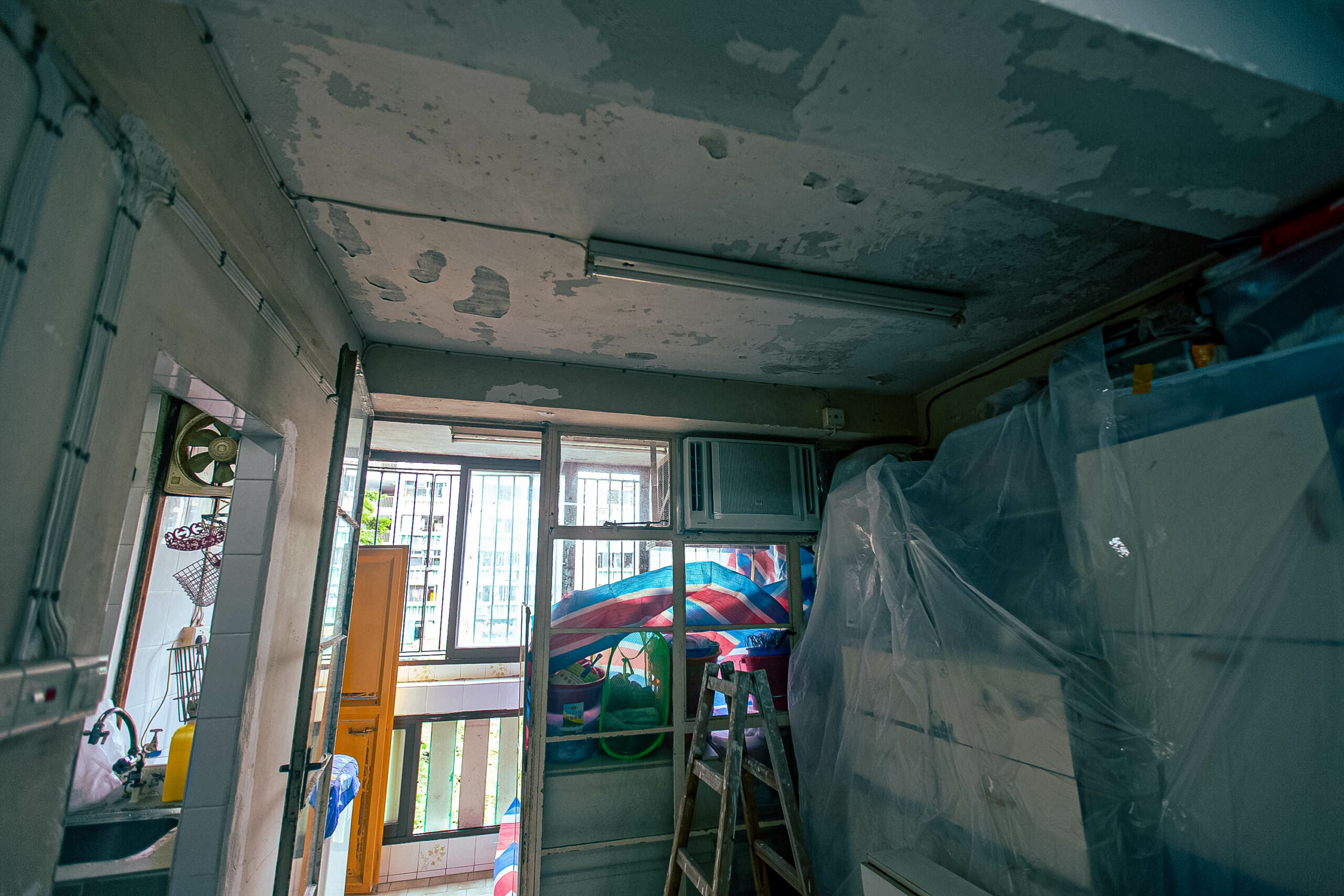 Grandpa Tong has been living in Oi Man Estate since it was built. Crumbling concrete from the ceiling created quite some inconvenience for Grandpa Tong. His meals would get seasoned by paint flakes. However, he did not have enough money to hire others for help. It is also hard for him to do the repair work due to his old age. With our volunteers' effort, they smoothed the ceiling in the morning and applied a fresh coat of paint in the afternoon. The ceiling became clean and bright again within a day!
"Very satisfied!" Grandpa Tong said. He highly appreciated what the volunteers had done for him and sang a love song for them as a gift!